USY - United Synagogue Youth
Our Chapter continued its winning streak at Spring Convention this year. We won the following SEVEN awards:
(1) Gold Excellence Award (sort of like 2nd place for Chapter of the Year)
(2) Best Religious Program
(3) Ahavat Tzion (love for Israel)
(4) Most Improved Communications
(5) Best Membership Initiative
(6) Best Tikun Olam Program
(7) Best Overall Tikun Olam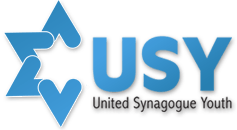 USY (United Synagogue Youth) is the youth organization for Conservative Jewish high school students. Programming occurs at the chapter, zonal, regional, and international levels to offer teens the opportunity to immerse themselves in social, religious, and social-action oriented activities while forming friendships that will last a lifetime. Our synagogue is part of the Hagalil Region of New Jersey. There are chapter events each month as well as monthly regional events. EBUSY (East Brunswick USY) elects its own Board of Officers to develop programming and run the activities. Leadership skills are developed under the guidance and support of our USY Advisor, Erin Kaplan. Membership is open to members and non-members of EBJC.
Mon, September 20 2021
14 Tishrei 5782
QUICK LINKS TO UPCOMING EVENTS!
Jews of Afghanistan
Thursday, September 23, 8:00 PM - explore the history of Afghanistan's Jewish Community, from religious and social life to Muslim-Jewish relations. To register click HERE
Little White Lie - the Lacey Schwartz Story
Sunday, October 3, 10:00 AM - Zoom - See the movie and then on October 3rd learn how Lacey struggled with her identity until she learned the truth! To register, click HERE
Tijuana Jews - Documentary and Discussion
October 10, 3:00 PM - People are very surprised to hear that there are Jews in Tijuana. Learn how they got there and their story. You will receive a link to the documentary and then the zoom link to the discussion with the director, Isaac Artenstein. To Register Click HERE
True Colors
November 20, 8:00 PM - Zoom - Humorous, revealing and inspiring stories from Jews of Color exploring identity, community and being Jew in modern times. To Register click HERE
SAVE THESE DATES!
We're busy planning more programs for you and although we haven't firmed everything up, we do have the dates. Registration pages and flyers will be out shortly!
Thursday, November 4 - 8:30 PM - Professor Sam Kassow, Trinity College, "Who Will Write Our History?" with two week access to the film.
Three Part Series with Mike Hollander:
Sunday, October 17 - 1:00 PM - Poland - the Epicenter of the Ashkenazi World in 1939 - A virtual historical tour
Sunday, November 14 - 1:00 PM Russia: St. Petersburg and Moscow - The Pale and Beyond - a Virtual Historical Tour
Sunday, February 6 - 1:00 PM - The Golden Age of Jewish Life in Sepharad/Spain - Guide for the Perplexed - a Virtual Historical Tour
Sunday, January 9 - 1:00 PM - A Virtual Tour of Jewish Rome with Sara Povoncello
Sunday, April 3 - 12:00 PM (rain date April 10) - a Virtual Walking Tour of Venice's Jewish Ghetto with Luisella Romeo
Zmanim
Alot Hashachar
5:22am
Earliest Tallit
5:53am
Netz (Sunrise)
6:43am
Latest Shema
9:46am
Zman Tefillah
10:48am
Chatzot (Midday)
12:51pm
Mincha Gedola
1:21pm
Mincha Ketana
4:25pm
Plag HaMincha
5:42pm
Candle Lighting
6:41pm
Shkiah (Sunset)
6:59pm
Tzeit Hakochavim
7:39pm
More >>
free Jewish Books!
Click on this link for a current list of books available for Jewish learning: LIST
Mon, September 20 2021 14 Tishrei 5782