USY - United Synagogue Youth
Our Chapter continued its winning streak at Spring Convention this year. We won the following SEVEN awards:
(1) Gold Excellence Award (sort of like 2nd place for Chapter of the Year)
(2) Best Religious Program
(3) Ahavat Tzion (love for Israel)
(4) Most Improved Communications
(5) Best Membership Initiative
(6) Best Tikun Olam Program
(7) Best Overall Tikun Olam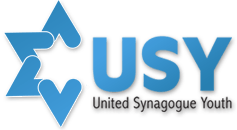 USY (United Synagogue Youth) is the youth organization for Conservative Jewish high school students. Programming occurs at the chapter, zonal, regional, and international levels to offer teens the opportunity to immerse themselves in social, religious, and social-action oriented activities while forming friendships that will last a lifetime. Our synagogue is part of the Hagalil Region of New Jersey. There are chapter events each month as well as monthly regional events. EBUSY (East Brunswick USY) elects its own Board of Officers to develop programming and run the activities. Leadership skills are developed under the guidance and support of our USY Advisor, Erin Kaplan. Membership is open to members and non-members of EBJC.
Sun, May 29 2022
28 Iyyar 5782
QUICK LINKS TO UPCOMING EVENTS!
SIGN UP! - If you'd like to receive our weekly Tidbits and programming information, please CLICK HERE to sign up
Shavuot Service Times
June 4: 9:30 am and 7:30 pm (Mincha, Ma'ariv and Tikkun Leil Shavuot)
June 5: 9:30 am and 8 pm (Mincha only)
June 6: 9:30 am, 8 pm (Mincha only) and 9:15 pm (Zoom havdalah only)
FilmShul -= 3 Part Series
May 9 - 8:30 PM - Learn about the Hollywood Blacklist and the Jews involved!
May 26 - 8:30 PM - Hollywood Jewish Funny Girls from Fanny Brice, to Gilda Radner to Madeline Kahn and more!
June 23 - 8:30 PM - Steven Spielberg - the life and career with a focus on his upbringing as an Orthodox Jew which inspired his creation of the Shoah Foundation.
For more information and to Register, CLICK HERE
Namaste and Shalom - A Virtual Tour of Jewish India
June 2 - 8:30 PM
Rahael Muslea, a 7th generation of a Calcutta family introduces audiences to the unique heritage of Jews in Iraq and India. CLICK HERE for more information and to register.
Tiki Shabbat & Chinese Dinner
June 3 - 6:30 PM - Join us for a tropical and tiki-themed dinner and a family-friendly Shabbat service.
For more information and to register, CLICK HERE
Zmanim
Alot Hashachar
3:48am
Earliest Tallit
4:31am
Netz (Sunrise)
5:31am
Latest Shema
9:13am
Zman Tefillah
10:27am
Chatzot (Midday)
12:55pm
Mincha Gedola
1:32pm
Mincha Ketana
5:14pm
Plag HaMincha
6:47pm
Shkiah (Sunset)
8:19pm
Tzeit Hakochavim
9:08pm
More >>
free Jewish Books!
Click on this link for a current list of books available for Jewish learning: LIST
Sun, May 29 2022 28 Iyyar 5782