blood
EBJC Blood Drive for January 2024
EBJC's Blood Drive will take place on January 8, 2024, from 8AM until 2:30PM, in the Kroll Ballroom. Donating blood saves lives, and saving lives is a great mitzvah. So please sign up to donate.
To sign up, please click HERE.
Reach out to Ron Berger at ronald_e_berger@hotmail.com
if you have any questions.
Thanks for your interest and participation!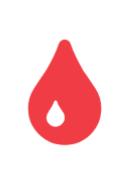 Wed, December 6 2023
23 Kislev 5784
Wed, December 6 2023 23 Kislev 5784