Meet the Rabbi
Meet Rabbi Pivo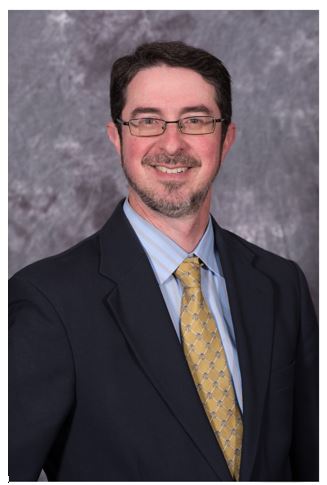 Rabbi Jeff Pivo is a southern California native who received his BA in Jewish Studies from UCLA in 1994 and a Master of Hebrew Letters and ordination from the Jewish Theological Seminary in 2000. He has served suburban congregations in New Jersey, Pennsylvania, and Illinois and has taught in a variety of settings, from Solomon Schechter middle school to Melton Adult School, and from playing guitar in Tot Shabbat to teaching Talmud to other rabbis. Outside the walls of the shul, he has been active in improving inter-synagogue programming by bringing different synagogues together to support JUF and JNF, and building interfaith relationships through Chicago's Northwest Suburban Interfaith Council. Rabbi Pivo is a past president of the Chicago region Rabbinical Assembly's Chicago region and has served on the Executive Committees of both the Chicago and Philadelphia Boards of Rabbis.

Rabbi Pivo is married to Lisa, whom he met at UCLA, and they have been blessed with four wonderful children: Aaron, Celia, Max, and Zachary. Rabbi is an avid record collector and Beatles fan.

With a passion for deep engagement with Jewish texts, history, and philosophy, Rabbi Pivo is committed to connecting Jews with their faith, tradition, and each other. As a community, we are thrilled to welcome Rabbi Pivo and family to East Brunswick Jewish Center and look forward to strengthening the community through meaningful engagement both inside and outside of the synagogue.
Mon, September 20 2021
14 Tishrei 5782
QUICK LINKS TO UPCOMING EVENTS!
Jews of Afghanistan
Thursday, September 23, 8:00 PM - explore the history of Afghanistan's Jewish Community, from religious and social life to Muslim-Jewish relations. To register click HERE
Little White Lie - the Lacey Schwartz Story
Sunday, October 3, 10:00 AM - Zoom - See the movie and then on October 3rd learn how Lacey struggled with her identity until she learned the truth! To register, click HERE
Tijuana Jews - Documentary and Discussion
October 10, 3:00 PM - People are very surprised to hear that there are Jews in Tijuana. Learn how they got there and their story. You will receive a link to the documentary and then the zoom link to the discussion with the director, Isaac Artenstein. To Register Click HERE
True Colors
November 20, 8:00 PM - Zoom - Humorous, revealing and inspiring stories from Jews of Color exploring identity, community and being Jew in modern times. To Register click HERE
SAVE THESE DATES!
We're busy planning more programs for you and although we haven't firmed everything up, we do have the dates. Registration pages and flyers will be out shortly!
Thursday, November 4 - 8:30 PM - Professor Sam Kassow, Trinity College, "Who Will Write Our History?" with two week access to the film.
Three Part Series with Mike Hollander:
Sunday, October 17 - 1:00 PM - Poland - the Epicenter of the Ashkenazi World in 1939 - A virtual historical tour
Sunday, November 14 - 1:00 PM Russia: St. Petersburg and Moscow - The Pale and Beyond - a Virtual Historical Tour
Sunday, February 6 - 1:00 PM - The Golden Age of Jewish Life in Sepharad/Spain - Guide for the Perplexed - a Virtual Historical Tour
Sunday, January 9 - 1:00 PM - A Virtual Tour of Jewish Rome with Sara Povoncello
Sunday, April 3 - 12:00 PM (rain date April 10) - a Virtual Walking Tour of Venice's Jewish Ghetto with Luisella Romeo
Zmanim
Alot Hashachar
5:22am
Earliest Tallit
5:53am
Netz (Sunrise)
6:43am
Latest Shema
9:46am
Zman Tefillah
10:48am
Chatzot (Midday)
12:51pm
Mincha Gedola
1:21pm
Mincha Ketana
4:25pm
Plag HaMincha
5:42pm
Candle Lighting
6:41pm
Shkiah (Sunset)
6:59pm
Tzeit Hakochavim
7:39pm
More >>
free Jewish Books!
Click on this link for a current list of books available for Jewish learning: LIST
Mon, September 20 2021 14 Tishrei 5782